HAVE A SAFE AND FUN THANKSGIVING HOLIDAY WEEKEND –
WE WILL SEE YOU NEXT WEEK TO GIVE YOU ANY INFORMATION YOU NEED.
CHEK THS ONE OUT – A JACK CRAVELLE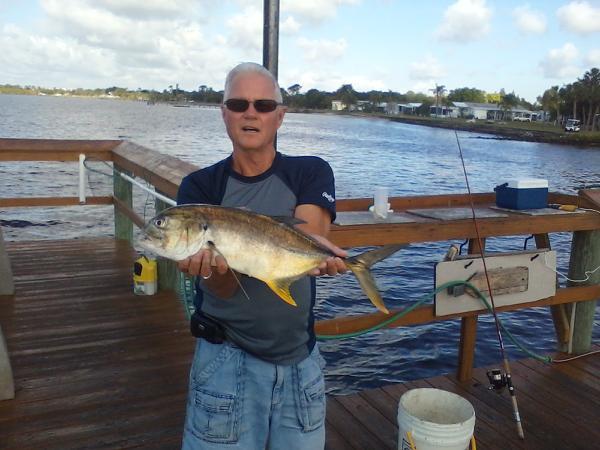 KEN WITH HIS JACK….
FEW VISITORS RECENTLY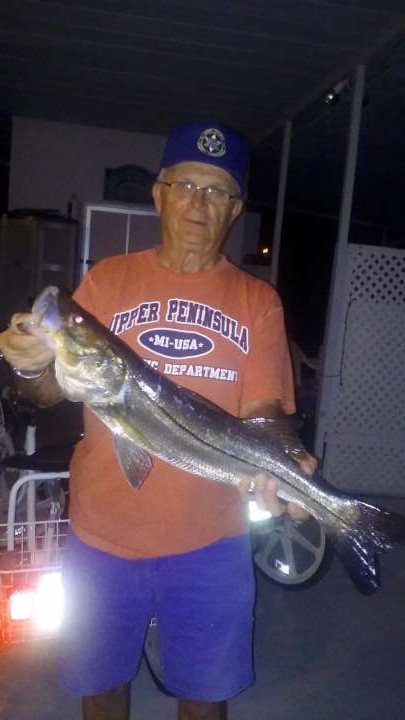 DARRYL AND HIS 27″   SNOOK       
will get us talking or
call us @ (941) 740-3508 (Lydia's cell phone)  Ask us to  send you the  Articles of Incorporation, Bylaws and Park Rules by e-mail.                                  We look forward to hearing from you.  Our light is always on.
WE ARE A DOG FREE PARK.