THIS IS A 2 BEDROOM 2 BATH DOUBLE WITH LANAI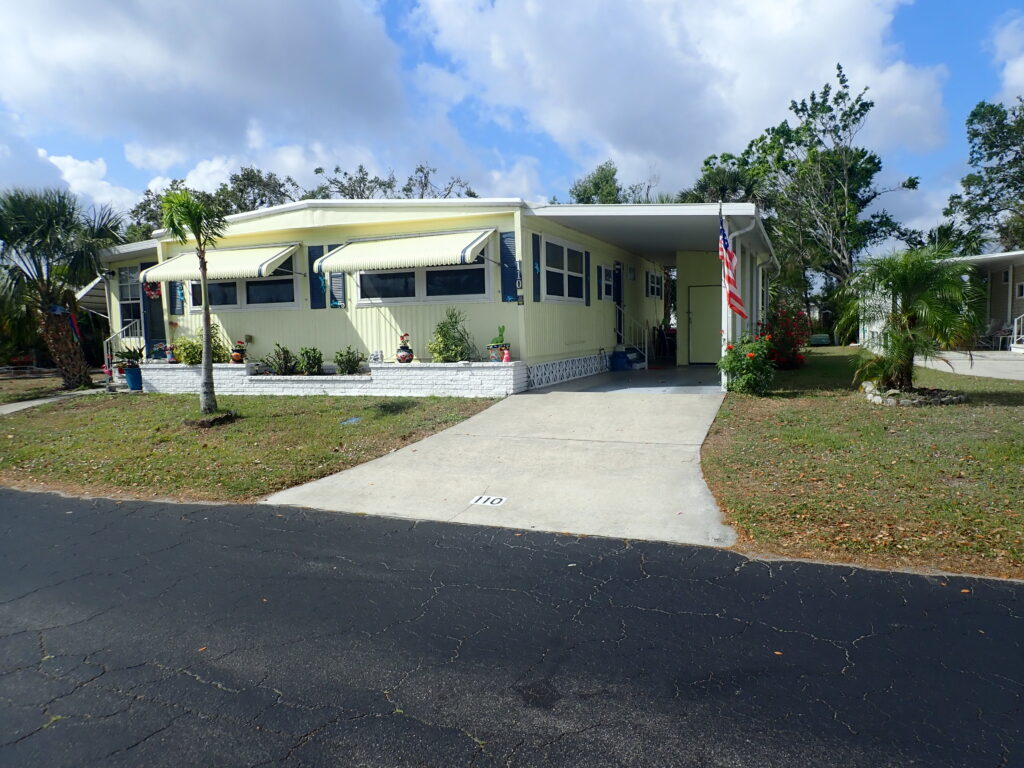 Pricing reduced: $169,9000.00 for unit and share. (Price include the share* in the park, which is $19,500)
OUTSIDE PIC TO FOLLOW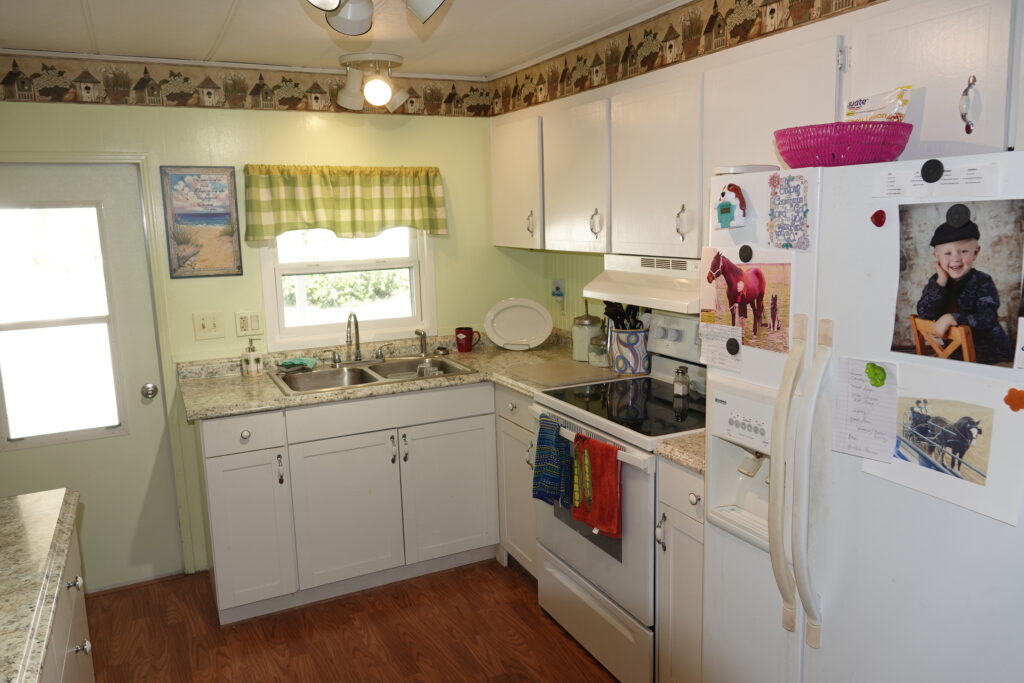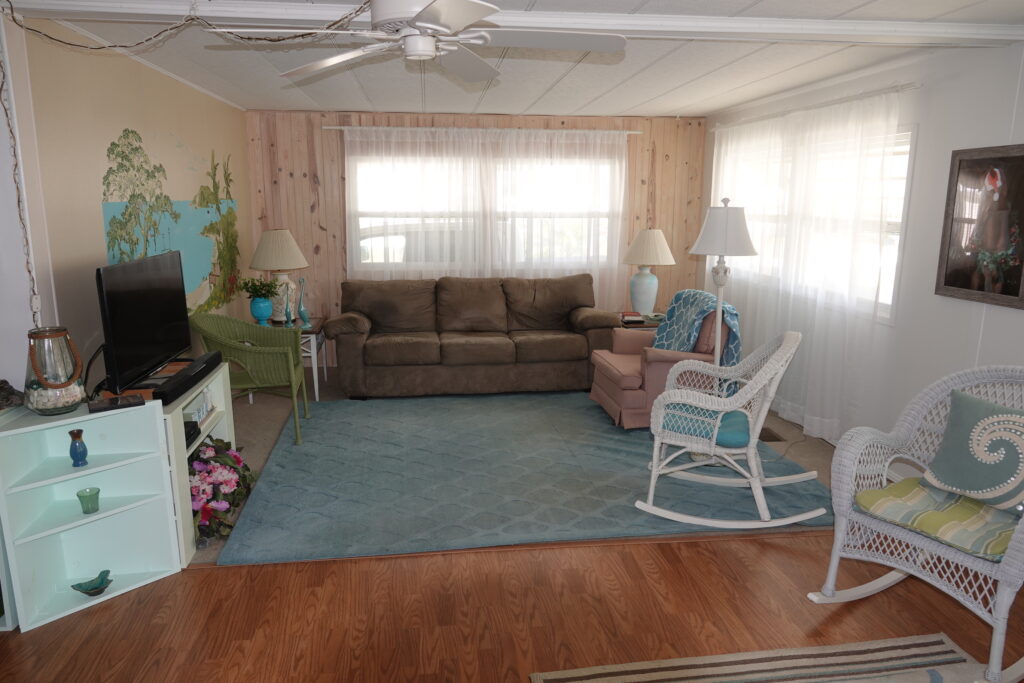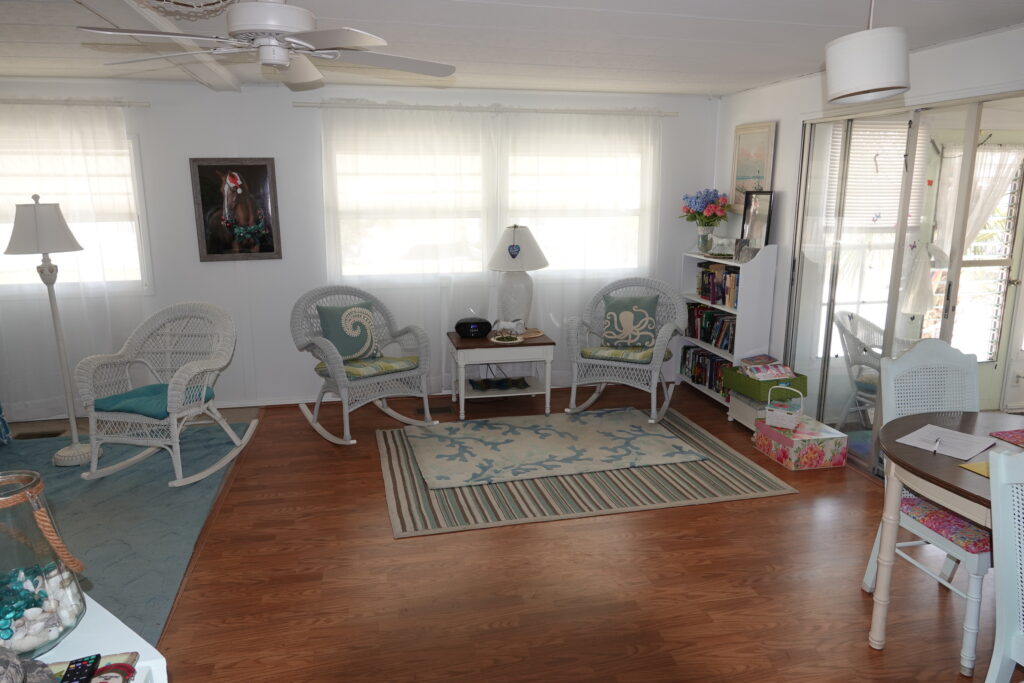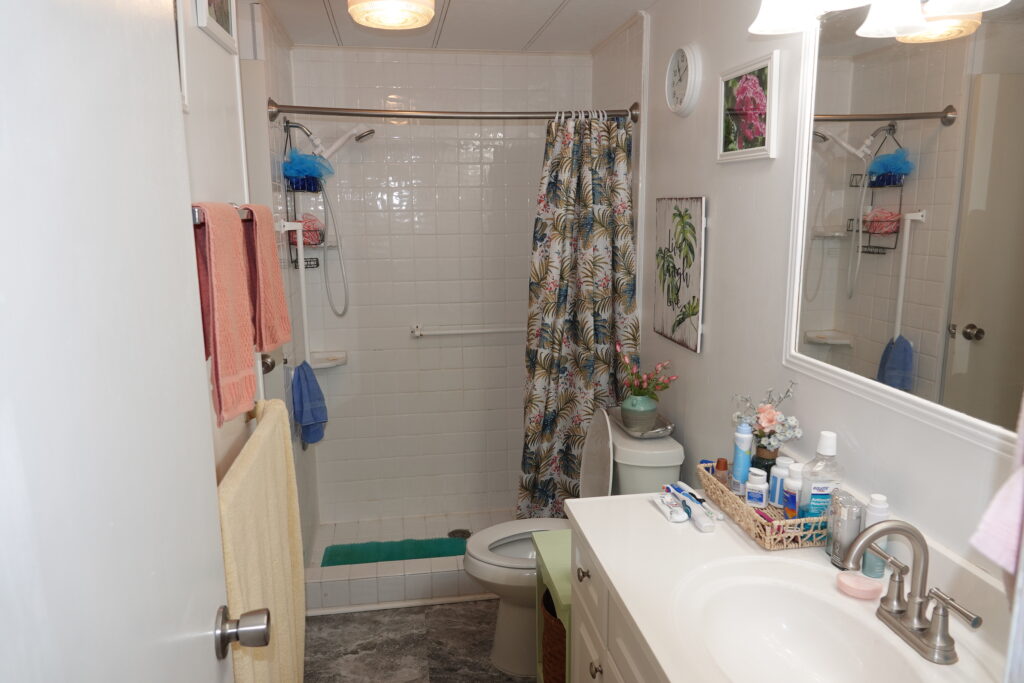 Up Grades to Lot 110 Dwelling:
Thermopane windows in house 2019
New Lexan windows in Lanai 2020
New stove 2021
New Base Cabinets, Counter tops and sink with custom slide outs 2020
Roof inspected and resealed every two years
Upgraded bathrooms with walk-in showers
Interior repainted 2022
Living room, bedrooms and Lanai upgraded with solid wood paneling
New Air conditioner 2022
Any maintenance problems that arose were taken care immediately
Continuous preventive maintenance with Pest Control paid Nov. 2023
Notes:
Roof is scheduled to be recoated March 2023
House will be professionally pressure washed before new owner takes occupancy
Not included:
Personal items such as all tools, computer equipment, sewing machine and table, original paintings in home, Mexican pottery. Also, the 3 Wicker rockers and 4 chairs on carport.
*a share in the corporation that owns the land.